When it comes to choosing a Valentine's Day gift for your girl roses are usually the very first thing that comes to mind. But roses can be expensive, and can even suggest that you haven't put a lot of thought into the gift.
So this year we thought we'd round up a whole collection of what we think are the best Valentine's Day flowers. We have eight different flowers that would make a perfect alternative to the traditional rose, and could be more suited to your girl's personality.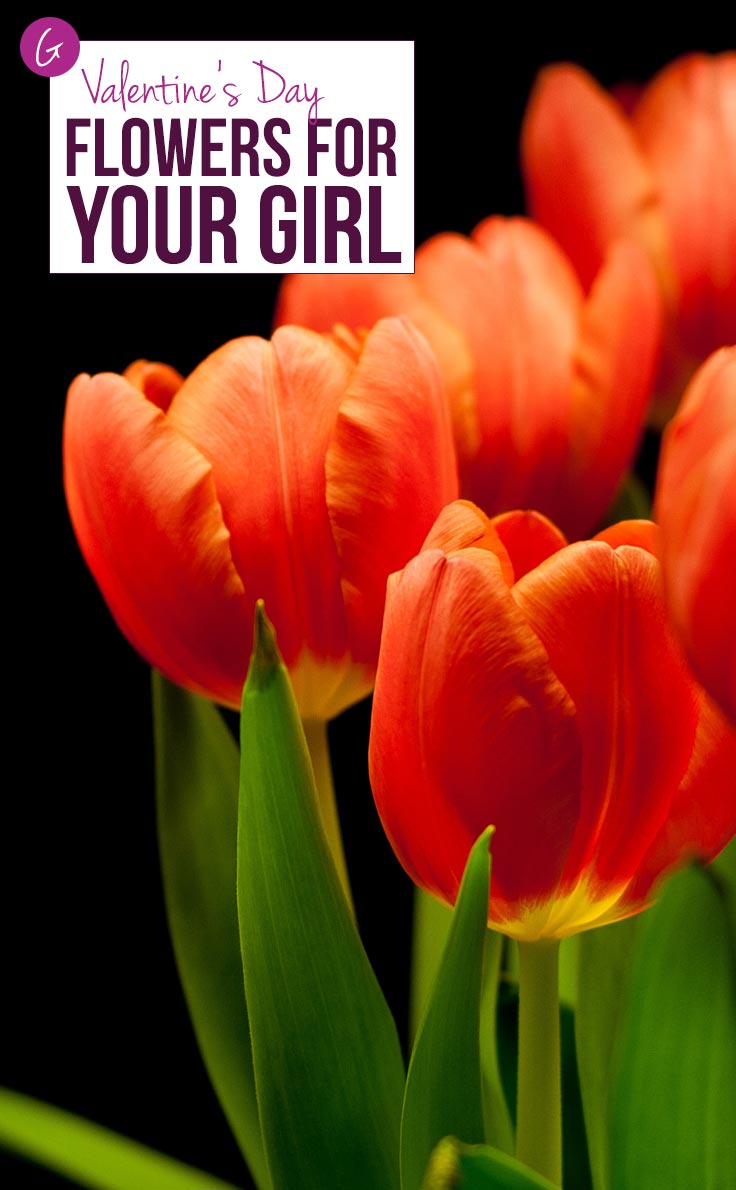 Best Valentine's Day Flowers

Let's start our collection of Valentine's Day flowers with the bright and funky gerbera daisy. Known for symbolising purity, innocence and beauty this is such a happy and cheerful flower your girl can't failed to be enchanted by them on Valentine's Day.
Tulips are such an iconic flower and so easily identifiable. They are a great alternative to the rose for Valentine's Day because they are classic and affordable.
Orchids are an absolutely stunning flower and they symbolise beauty, luxury and love. They are also rare and exotic too, so if you want to let your girl know that you have a "wild side" send her a stunning bouquet of orchids instead of old fashioned red roses!
If you are in a new relationship then carnations are the perfect Valentine's Day flower for you to send because the ruffled blooms stand for new love and fascination. How much more romantic can your message be than to tell your new girl you are fascinated by her?
They're also very affordable so if your budget is tight go with a carnation!
I bet you would never have thought to buy your girl sunflowers for Valentine's Day, but they represent warmth and happiness and are such spirit lifters too. If she's fun and quirky and just not the kind of girl who is into red roses a bouquet of beautiful sunflowers could be the perfect choice!
The iris has a soft spot in my heart because they grew in my grandparent's garden when I was a small child. They are striking and beautiful flowers and they actually make a great Valentine's Day flower because they stand for hope and faith.
While roses seem synonymous with Valentine's Day and are always priced accordingly there is actually another flower than connotes deep and old-fashioned love, and that's the gardenia. These elegant white flowers signify joy and purity and are an excellent choice of Valentine's Day flower if you have been together with your girlfriend or wife for a very long time.
Gardenias are usually sold as single stems, but I much prefer the plant which will be a reminder of your love and affection long after cut flowers have withered away.
These attention grabbing blooms are a great way to show your girl that you are devoted to her. They look exotic and their petals last for a long time, they're another great option if you are in a new relationship this February 14.
Which of these Valentine's Day flowers reflects your girl's personality the most?