If there is one thing your house needs it's a number sign so that your friends, the mailman and the emergency services can find you easily. We were so excited to find these clever DIY house number signs that we knew we needed to share them with you!
Scroll the page for all the ideas and be sure to pin your favourites for later!
&
---
DIY House Number Signs

26. Modern House Number DIY with Astroturf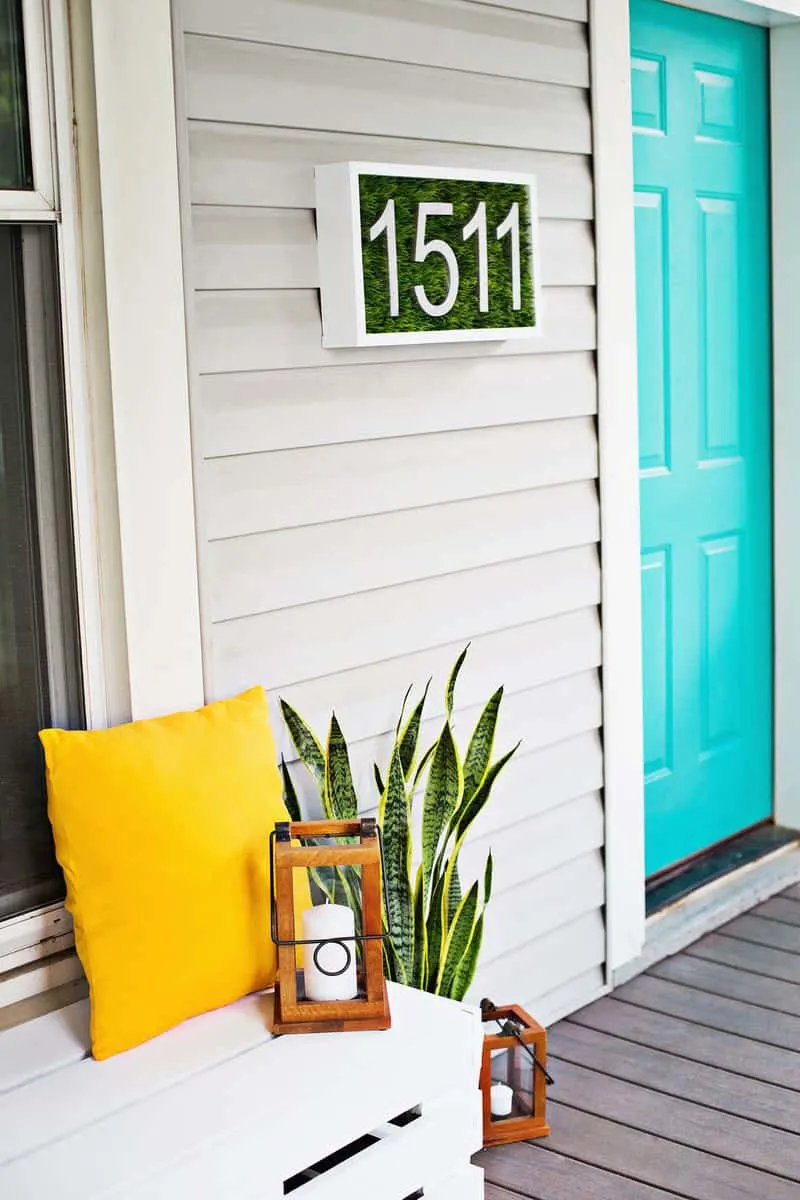 This is the perfect way to add some personality and fun to your front porch!
25. DIY House Number Sign from a Cutting Board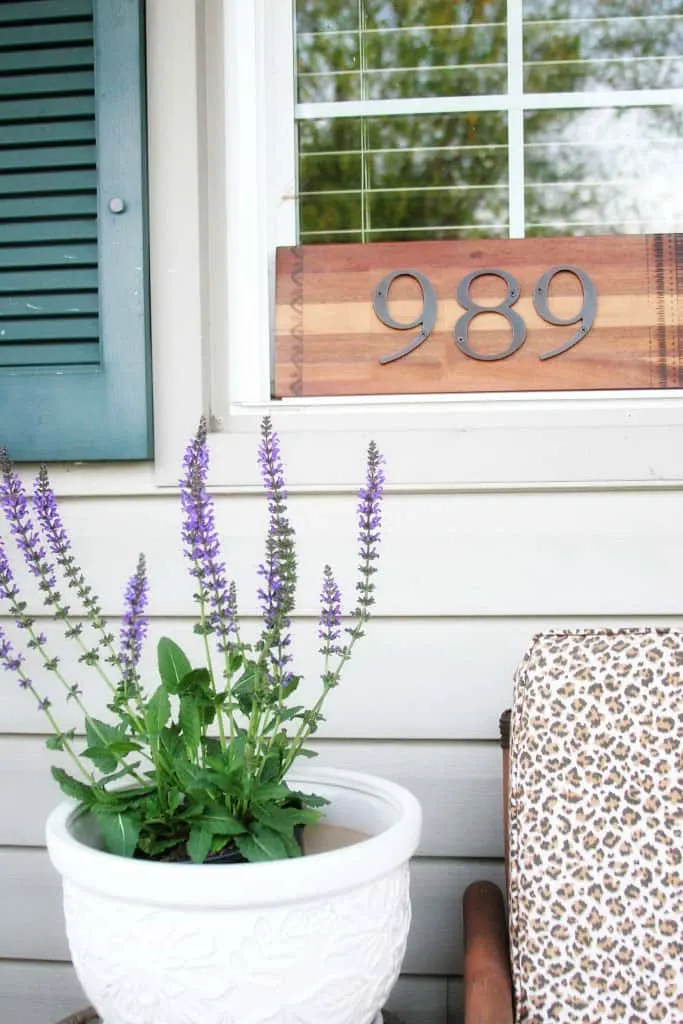 No one is ever going to guess that your fabulous door sign started out life a wooden kitchen cutting board!
24. Make a House Number Sign with a Wood Slice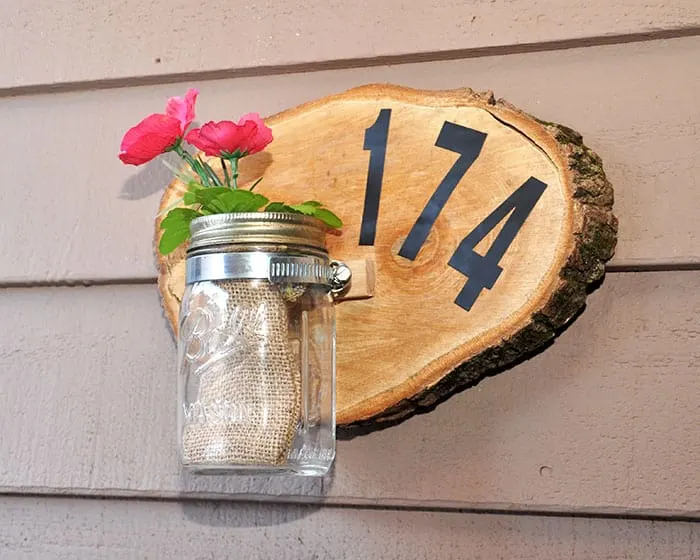 If you LOVE mason jar crafts this is the DIY house number project for you!
23. Tie Dyed House Number Banners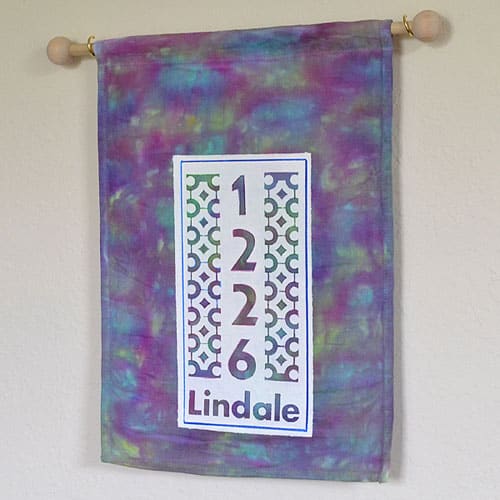 If you thought tie-dye was just for shirts and scarves you were wrong!
22. Repurposed Picture Frame House Number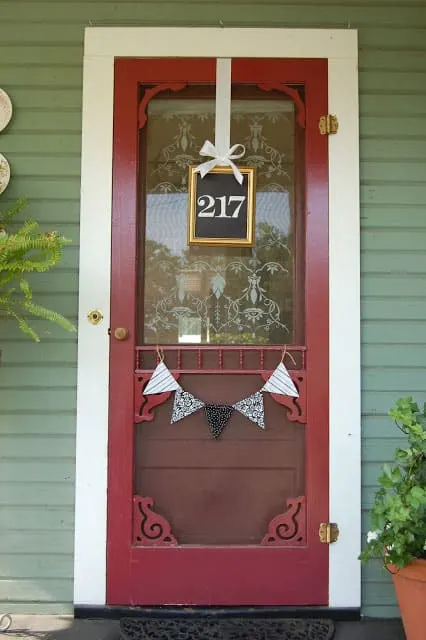 You know how much we love repurposing around here, which is why we had to share this house number project which uses an old picture frame. Oh and isn't bunting attached to a screen door the most fabulous idea!
21. Barn Wood House Number Sign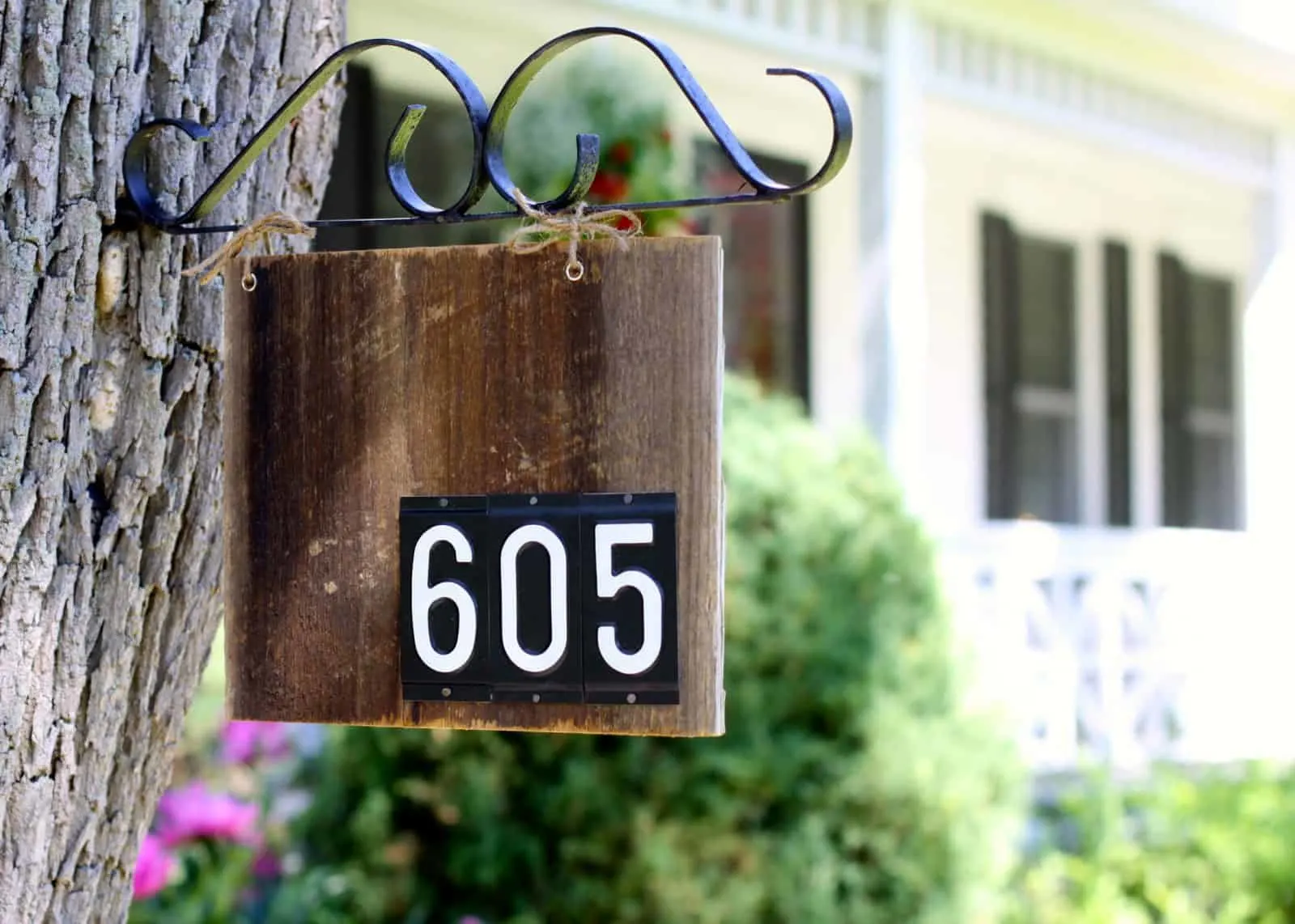 We're not sure what we love more about this project, the sign itself or the way it's been hung on a tree!
20. House Number Sign DIY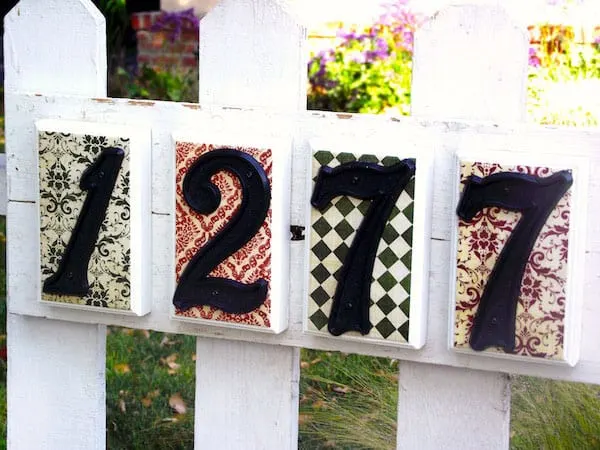 If you're a Mod Podge fan you are going to love this DIY because yes there is a version of Mod Podge that you can use outside!
19. Vintage Bucket House Number DIY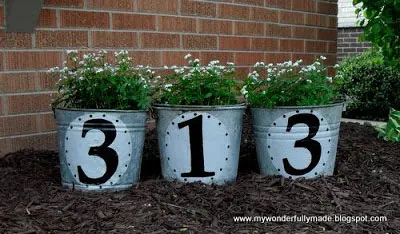 What a great idea to repurpose some vintage galvanised buckets into a house number sign!
18. House Number Sign with Mason Jars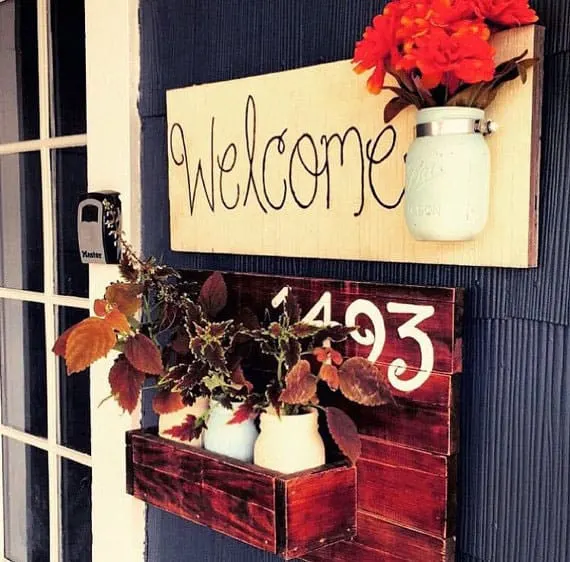 Here's a great idea that you can have custom made over on Etsy if you don't actually have time to make your own DIY door sign.
17. Fish House Numbers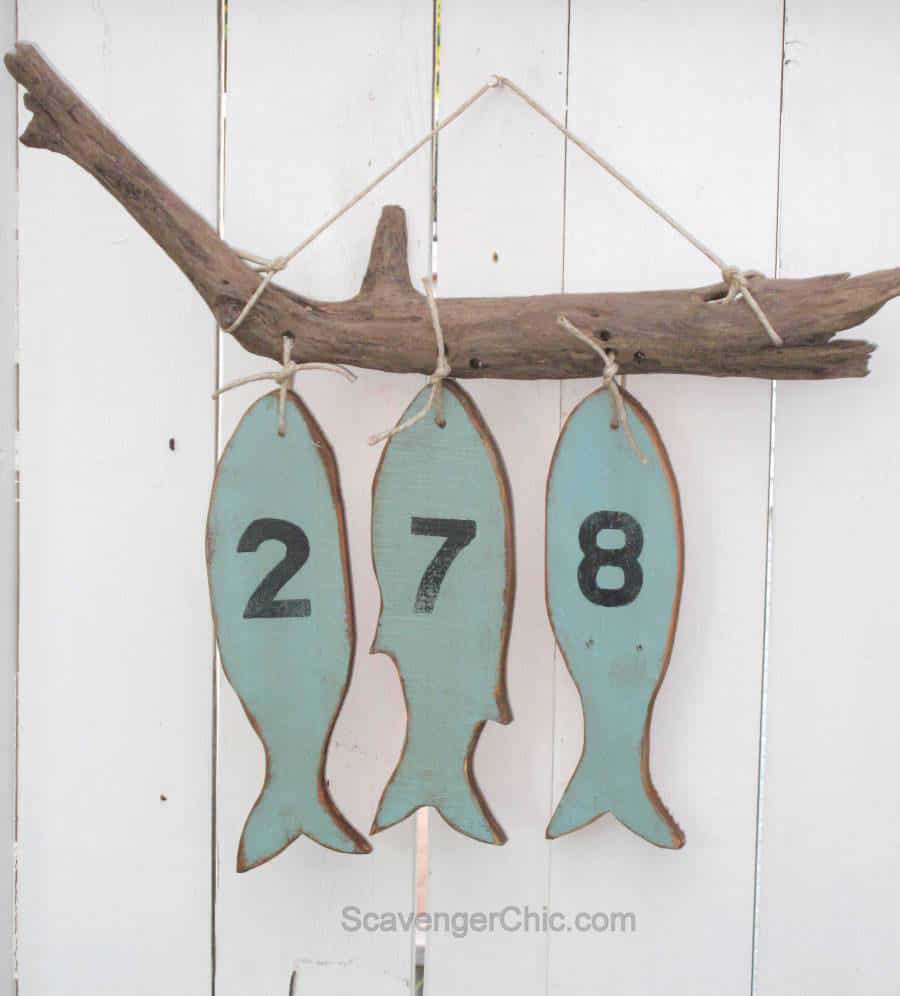 How fabulous are these little fishies hanging from a piece of driftwood and letting everyone know your address!
16. Embossed Copper House Numbers
This number plate would look fabulous on your front door or on your mailbox.
15. Make an LED Light House Number – DIY Build Project

If you have the right tools it's easier than you might think to make an LED house number sign, and could cost less than 30 bucks to make!
14. Make a Vintage Paddle Address Sign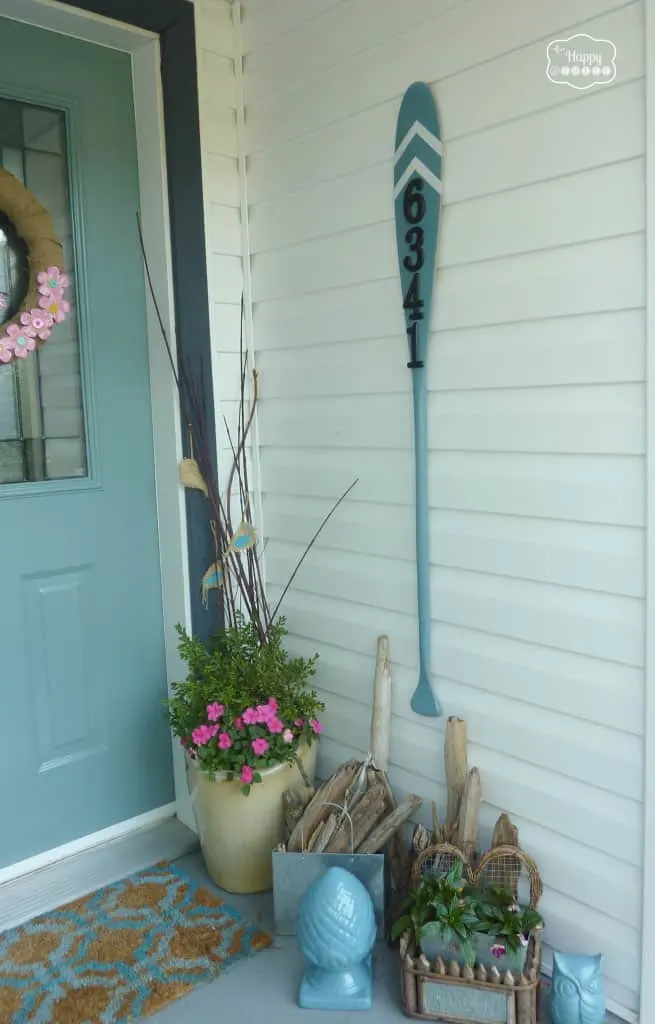 A vintage paddle is a fabulous way to let people know your house number.
13. Rustic House Number Sign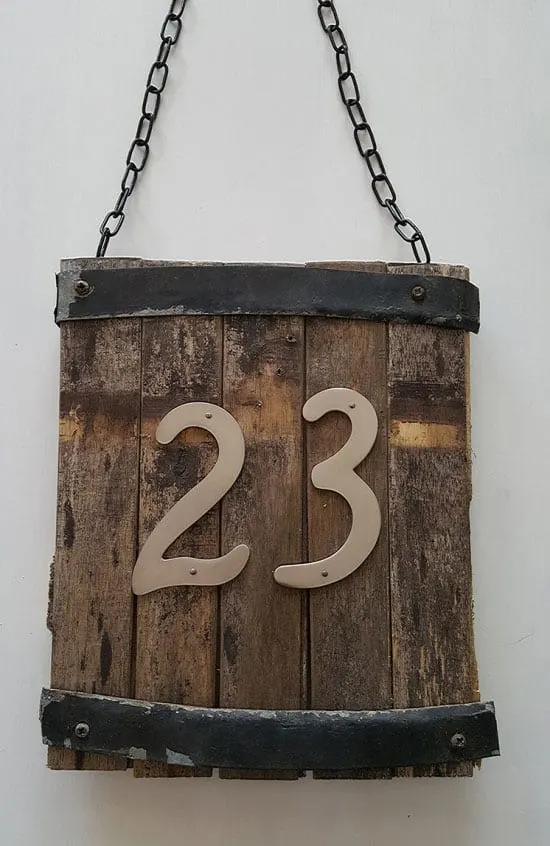 If you're looking for house number signs with a rustic feel this project is perfect for you.
12. DIY House Number Planter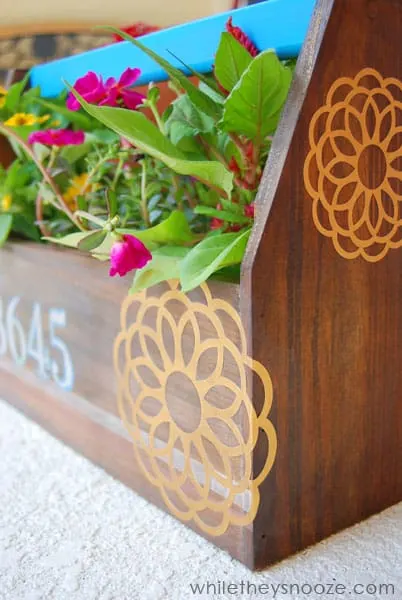 Next time you're at the flea market look out for an old fashioned wooden tool box to turn into a fabulous planter featuring your house numbers!
11. DIY House Numbers Sign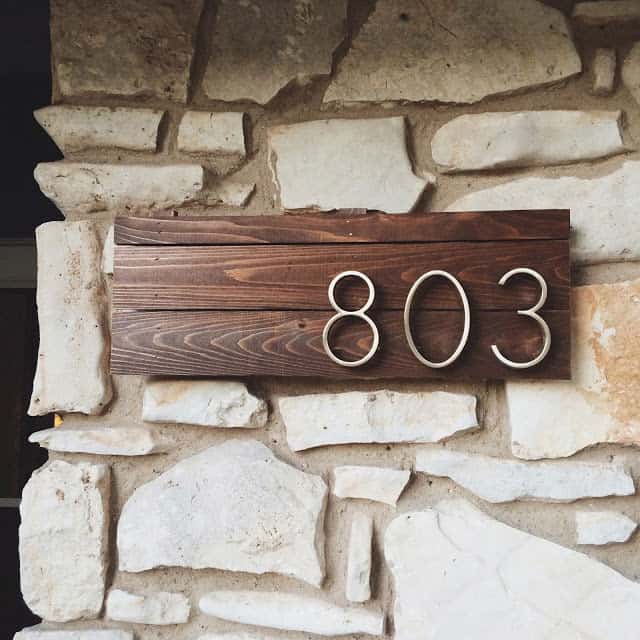 This is a great DIY house number project for a modern look.
10. Make a House Address Number Monogram

We love the idea of combining your house number with your family monogram in this DIY project.
9. Moss Monogram Spring Wreath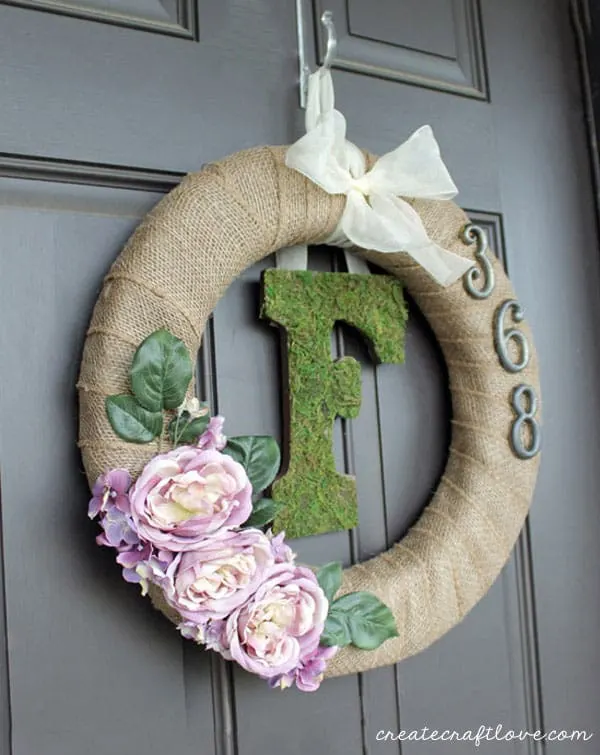 Door wreaths aren't just for Christmas you know. Make one of these fabulous wreaths for your door and welcome your guests at the same time as displaying your house number.
8. Our Mid-Century Wall-Mounted Mailbox Makeover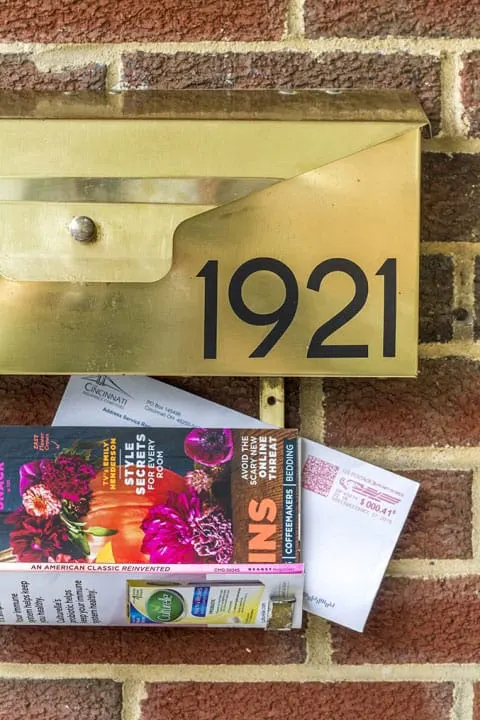 If you have a mailbox it's the perfect place to display your house numbers.
7. DIY Address Plaque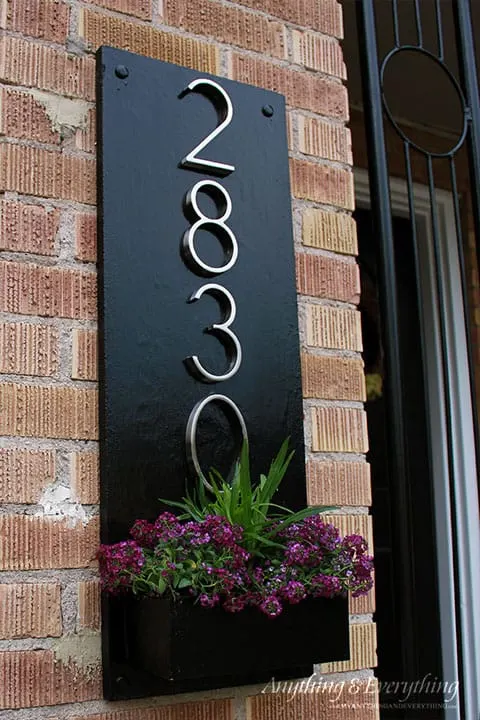 This DIY house plaque looks so stylish and the planter is a fabulous way to welcome your guests.
6. Wild & Funky Mosaic Numbers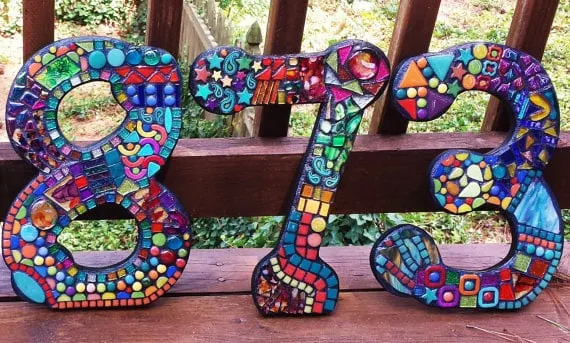 If you don't really have time to DIY your own house numbers check out these fabulous custom made mosaic letters!
5. Cheap Modern House Numbers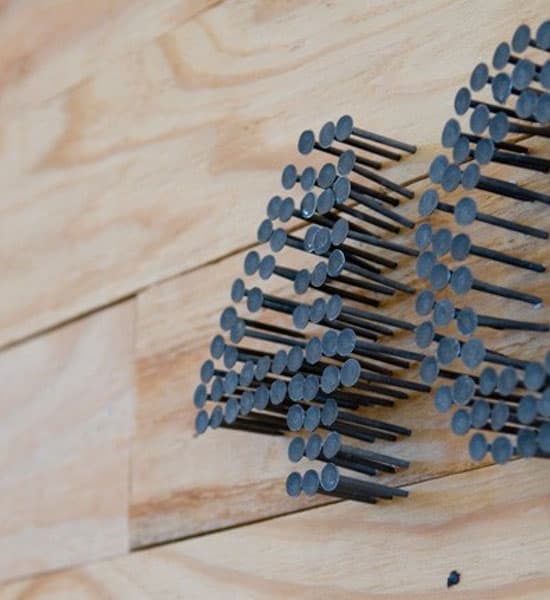 If you need to display your house number and you're on a tight budget turns out all you need is a box of nails and a hammer…
4. How to Make Pallet Wood House Numbers

If you love pallet wood crafts check out this video tutorial to see how to make your house number out of an old pallet.
3. Stair Riser House Numbers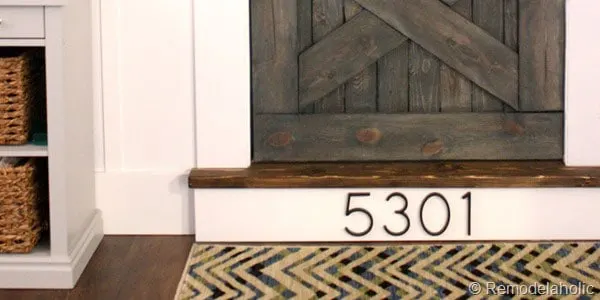 What a clever way to display your house number… on your front porch stair riser!
2. Address Numbers Post Planter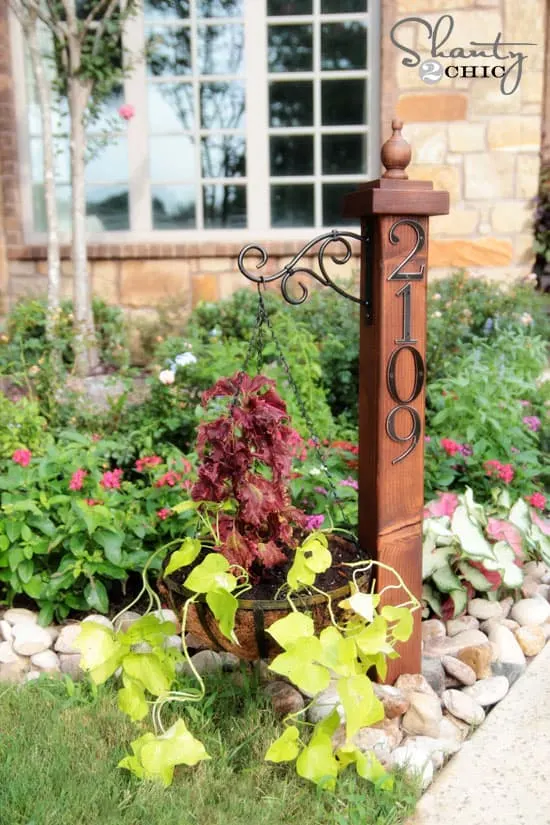 If you have a long path to your front door you're going to need a way to display your house number up by the gate, and this elegant post with a planter is the perfect DIY solution!
1. DIY Address Plaque: Paint Stick Art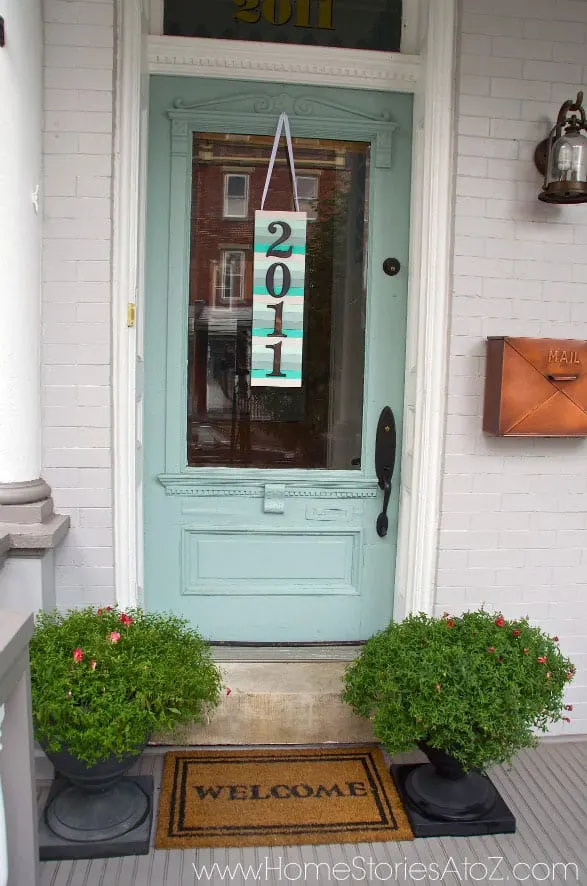 We love this idea for using cheap paint sticks to make a fabulously coloured sign to display your house numbers on.
Tell your friends! Click on the picture below to share this collection on Facebook!