Forget about expensive lunches – these healthy meal prep lunch ideas will save you time and money and taste so much better than soggy sandwiches!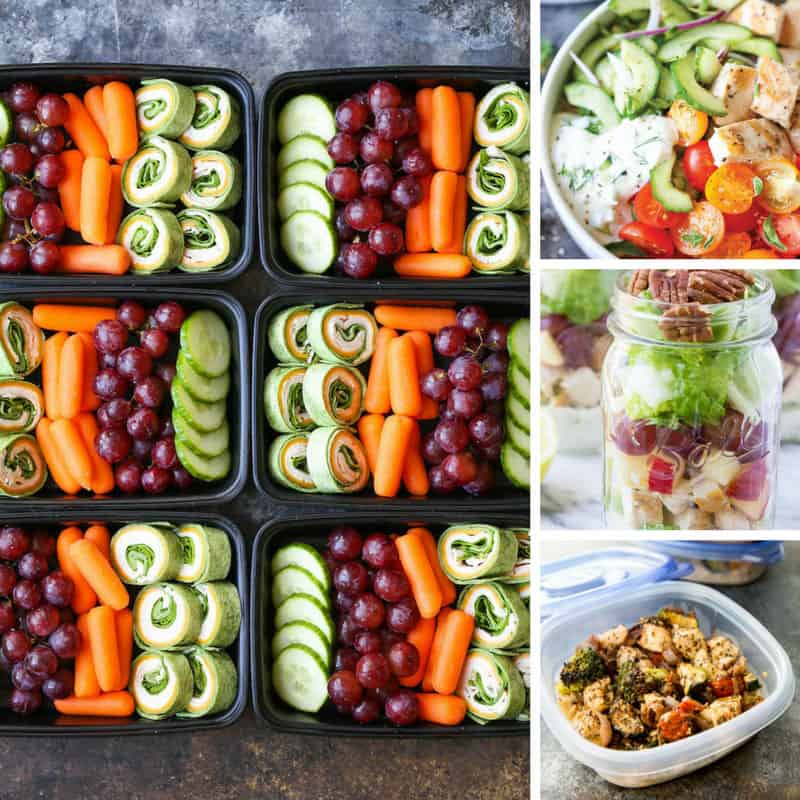 Meal Prep Lunch Ideas

If you eat out at lunch time you can save yourself a stash of cash as well as improving your diet by meal prepping your lunch instead.
Here's our pick of the best meal prep lunch ideas from around the web that taste so much better than soggy sandwiches!
And a top tip for you, most of these recipes make four portions to see you through Thursday, if you know you'll get bored eating the same lunch every day then pick out two with common ingredients so you can mix and match instead.
Related Post: 25 Brilliantly Easy Meal Prep Dinners that Will Save You Time
Italian Chicken Meal Prep Bowls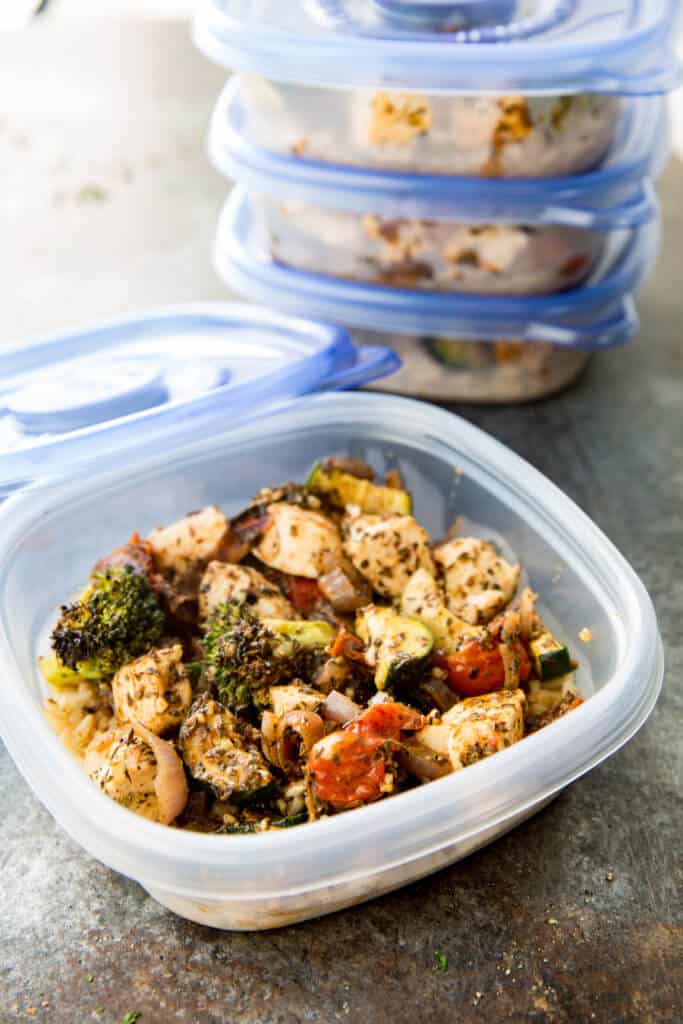 This delicious meal prep lunch option is packed full of yummy veggies and seasoned with classic Italian spices. It's SUPER easy to make so a good option to try if you have just started meal prepping.
Chicken Salad Mason Jar Salads with No-Mayo Dressing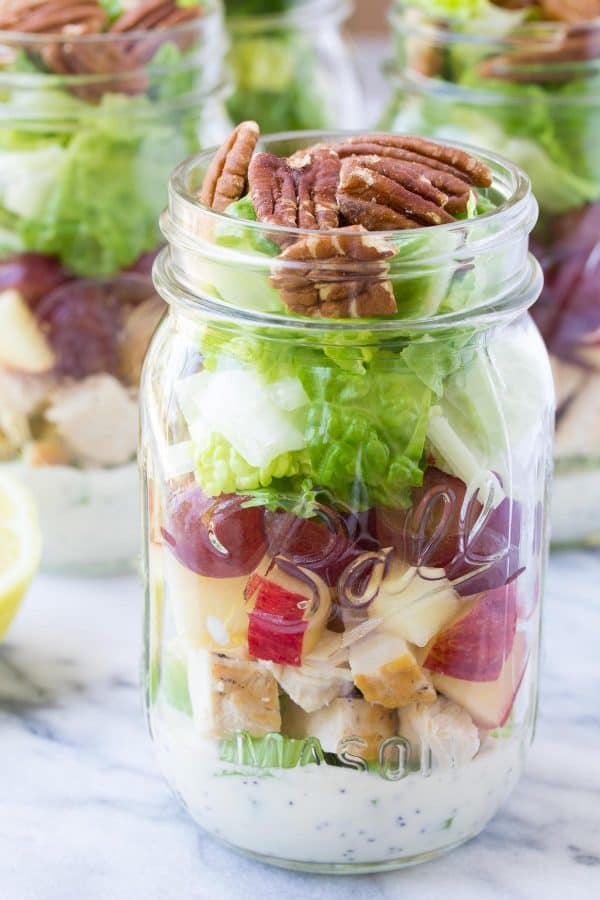 Some say that you haven't really meal prepped until you've tried your hand at a mason jar salad or two! This one combines chicken with apples and grapes and is topped with leafy greens.
Here's a mason jar meal prep tip, if you LOVE lettuce then make sure you use 32oz wide mouth jars to make sure you can fit it all in!
If you need some 32 oz Mason Jars you can find some here.
Meal Prep Vegetarian Kung Pao Quinoa Bowls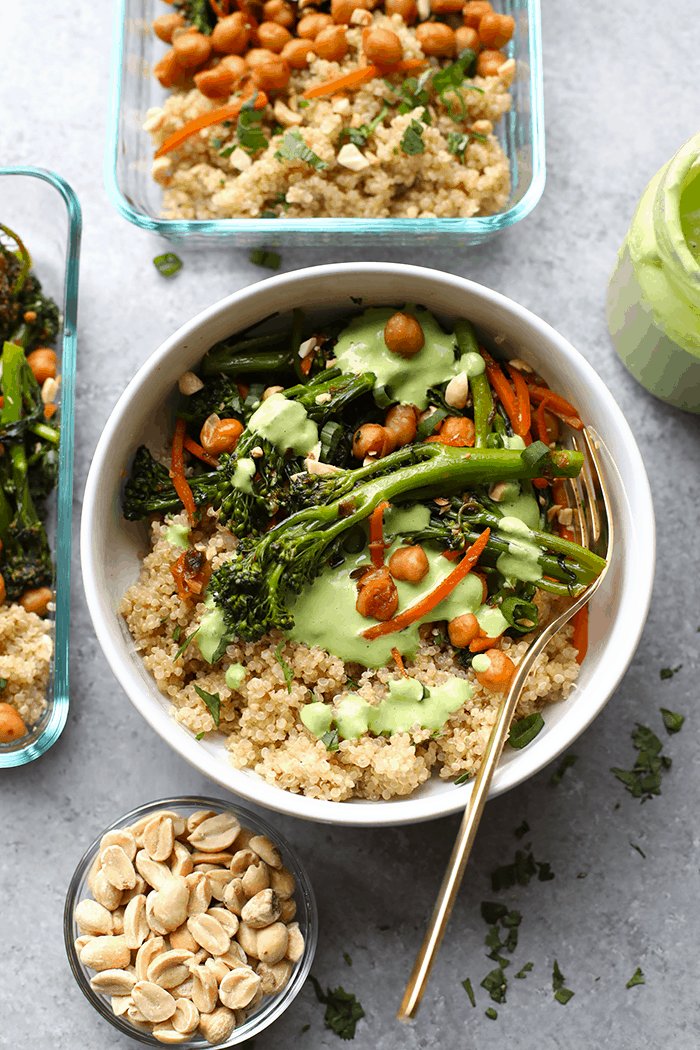 Quinoa is a great alternative to rice and pasta and can be dressed up in so many different ways you could eat it for lunch all week and still have a different meal every day. This buddha bowl recipe looks totally delicious and could easily be eaten at home or at work.
Banh Mi Bowls with Lemongrass Meatballs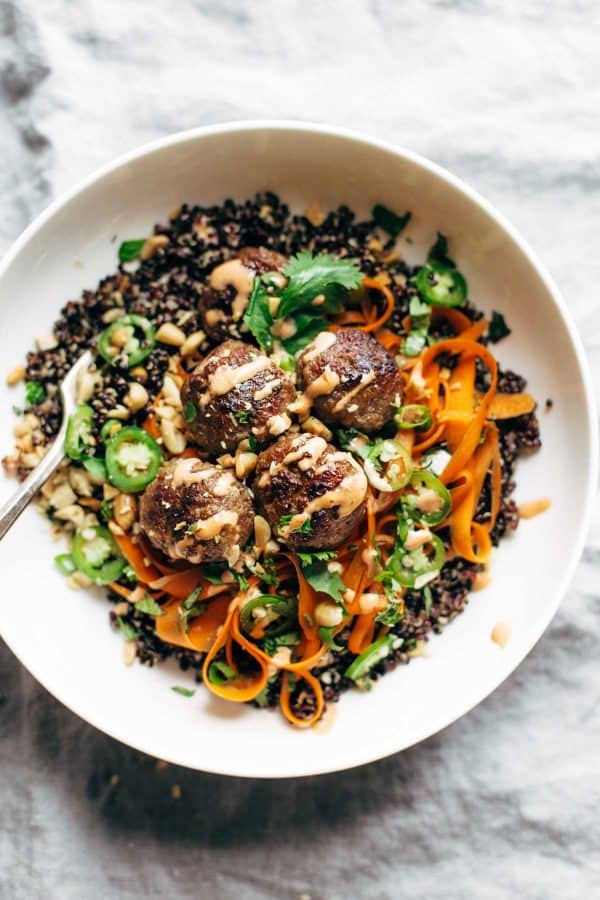 Case in point. Here's another quinoa based lunch bowl recipe that's totally different to the one that came before it!
Turkey Sausage & Sweet Potato Lunch Bowls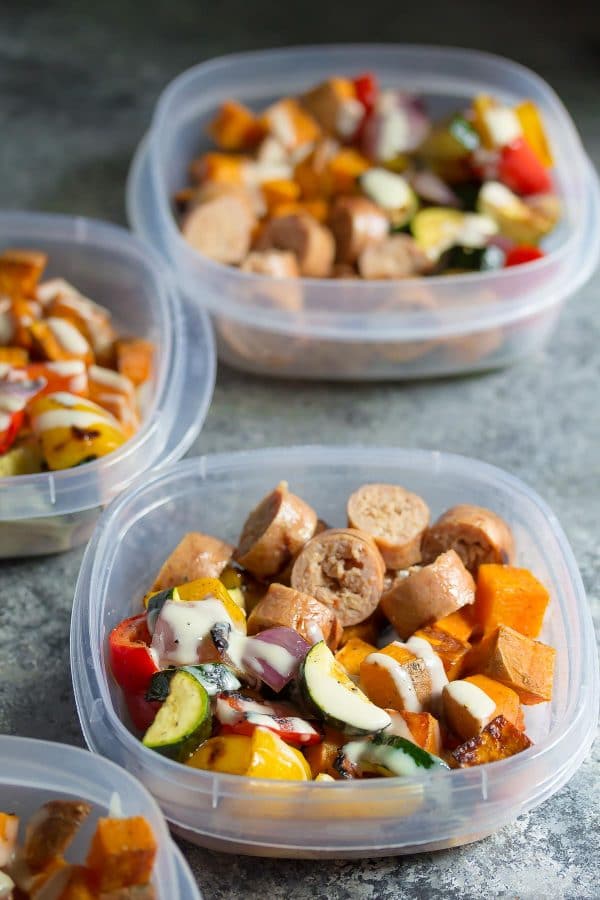 If sausage is your thing then you are going to LOVE these sausage and sweet potato lunch bowls. Add in some mixed veggies and you have a wholesome meal to keep you going through that afternoon slump!
Turkey Spinach Pinwheels Meal Prep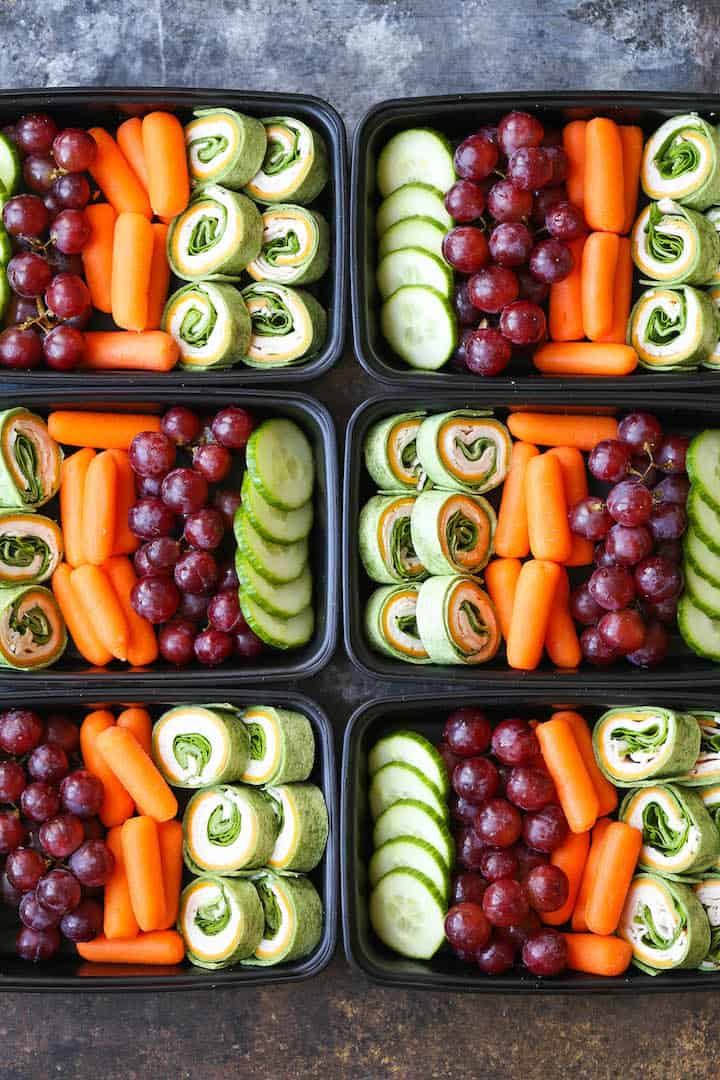 If you love sandwiches (or you have kids to meal prep for) then check out these yummy pinwheels. They're super easy to prepare so a great choice for a weekend when you can't fit in your full meal prep session.
Meal Prep Taco Salad Lunch Bowls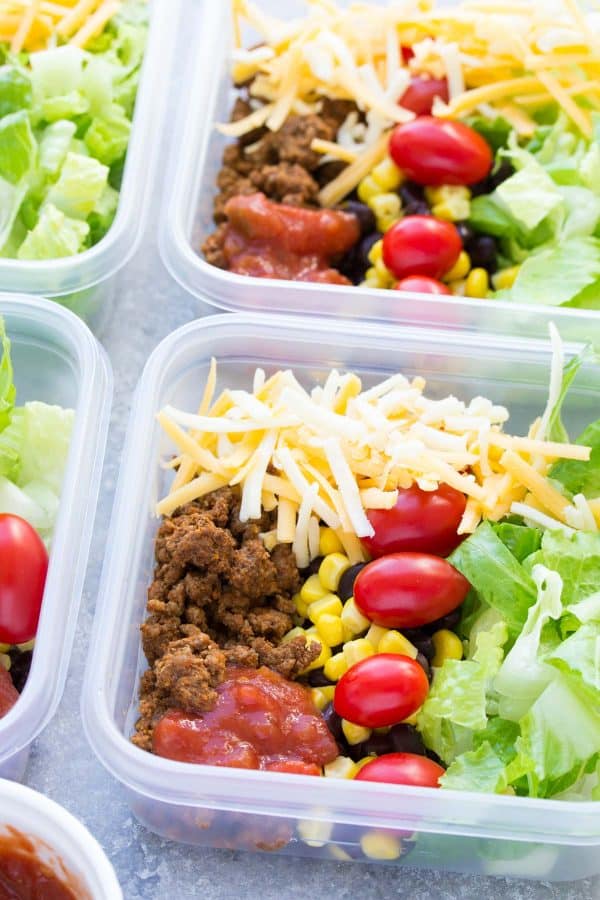 These yummy taco bowls are filled with taco beef, cheese, lettuce, black beans and corn and topped with salsa!
Greek Chicken Meal Prep Bowls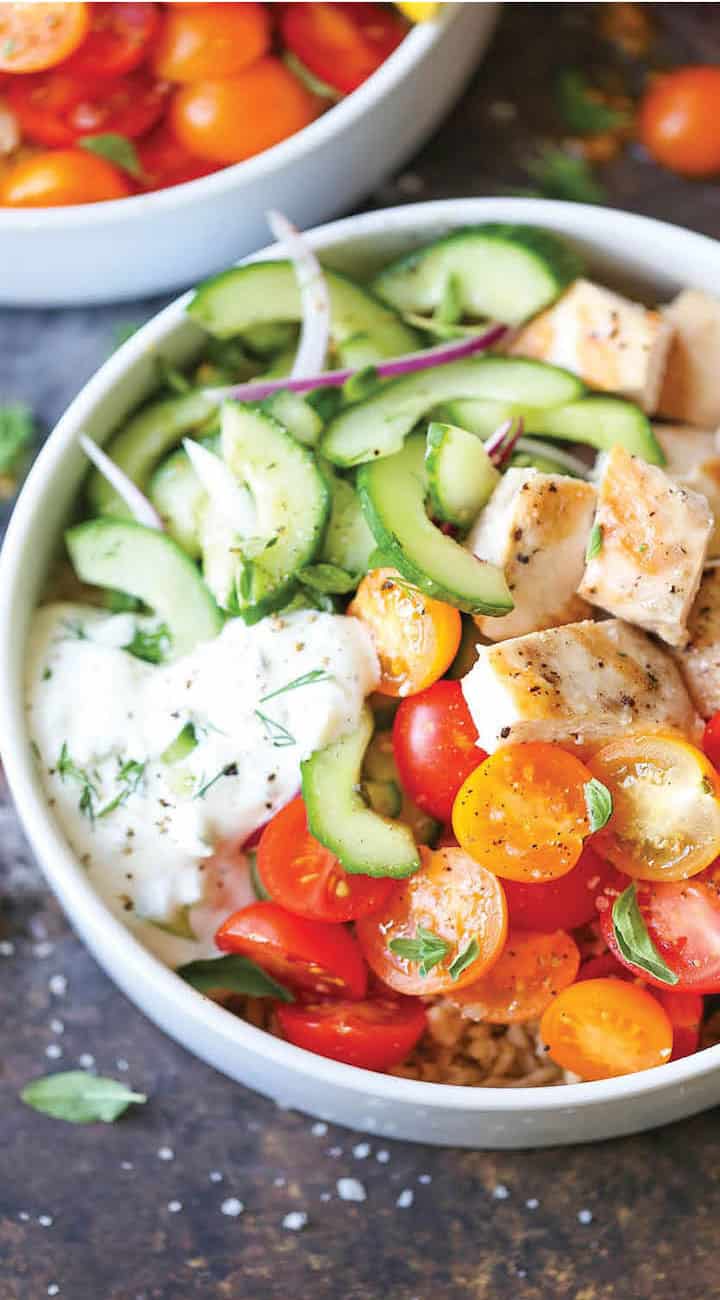 How about the taste of Greece to liven up your lunches this week? The Greek yoghurt tzatziki sauce is packed full of protein and probiotics to help look after your tummy.
Buddha In A Jar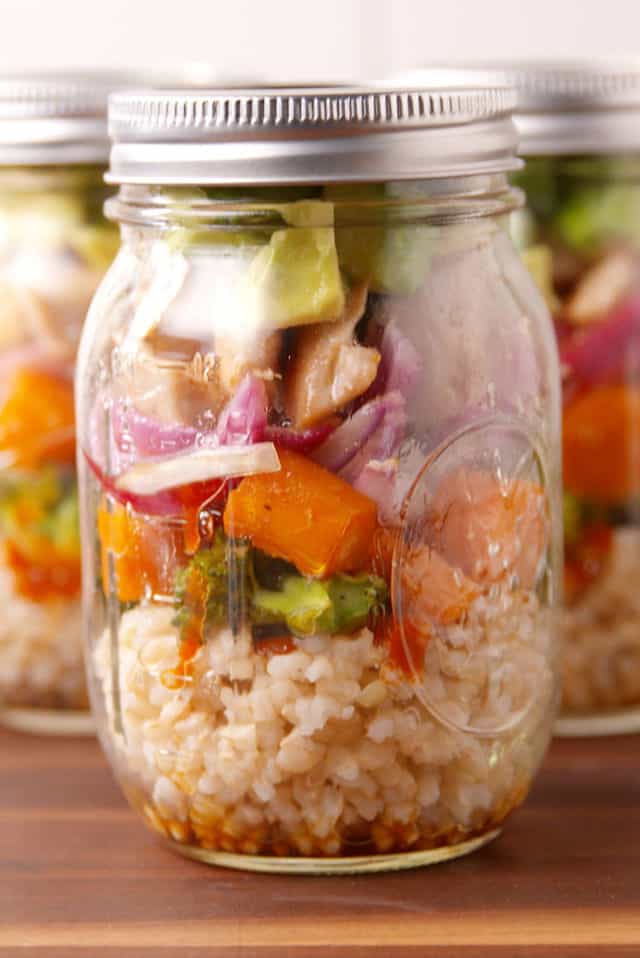 Don't restrict your mason jars to just salad, because they're a great way to make a portable Buddha lunch too!
Healthy Thai Coconut Quinoa Bowls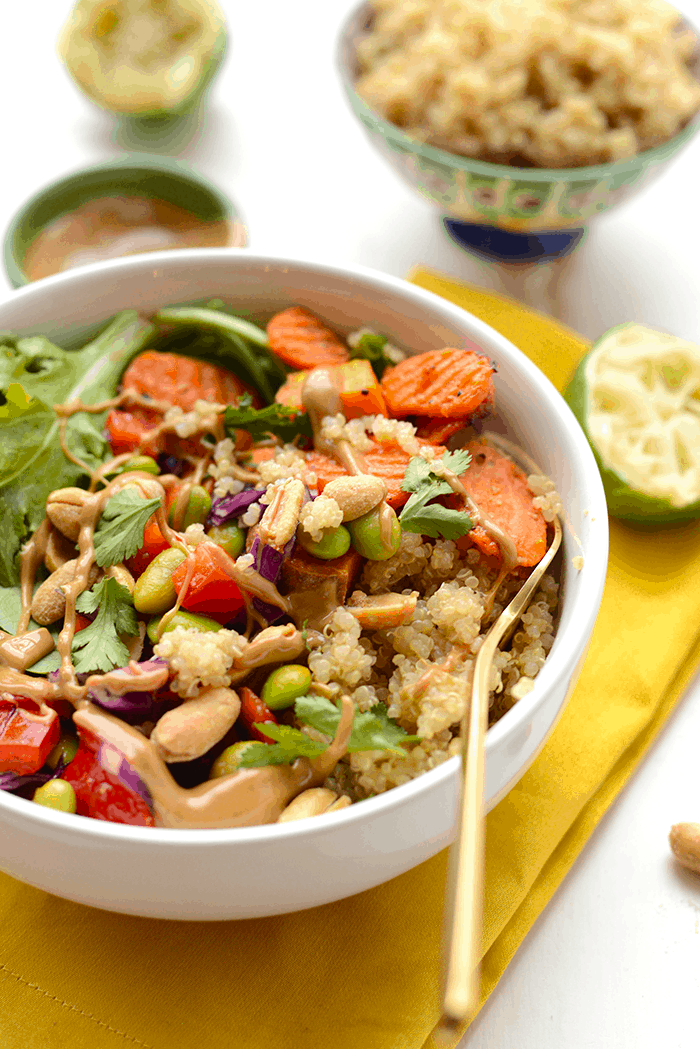 If you're looking for vegetarian lunches check this one out. It's packed full of the tastes of Thailand and the protein comes from the sweet potato and peanut butter.
Thai Chicken Wraps Meal-Prep Bistro Boxes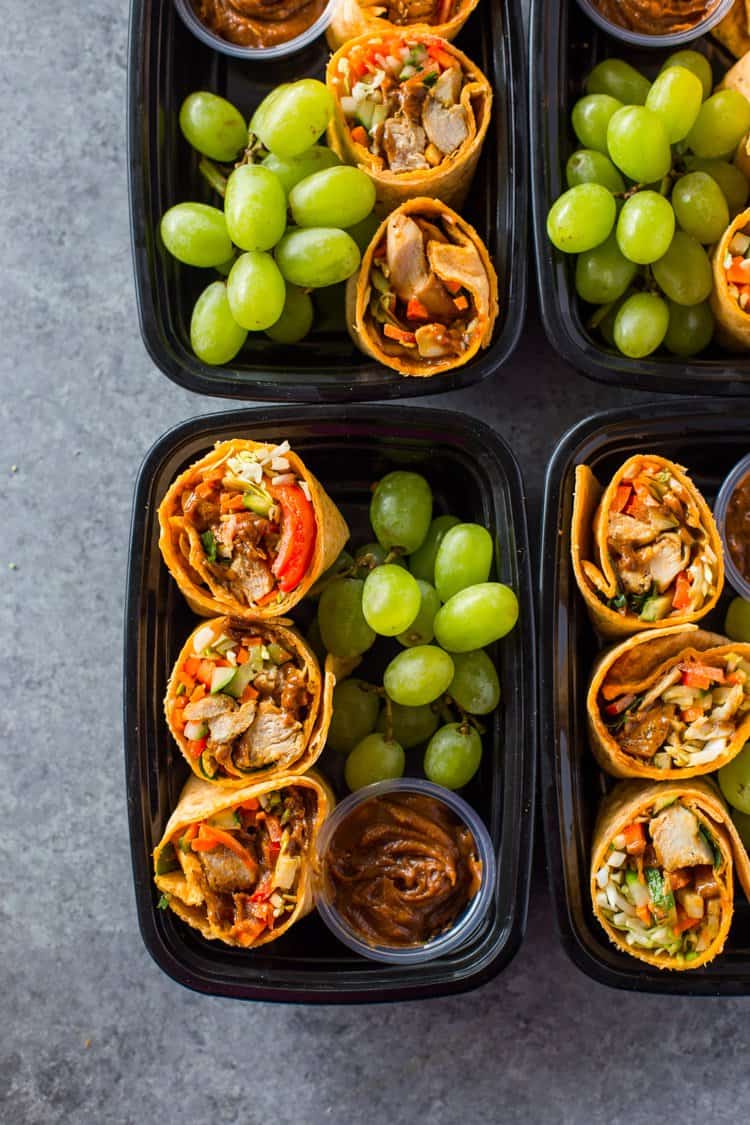 Here's another Thai lunch option, but this one is packed inside a delicious Starbucks-style wrap. Of course this meal prep version is a fraction of the cost and much more healthy!
Meal Prep Balsamic Tempeh & Roasted Vegetable Quinoa Bowls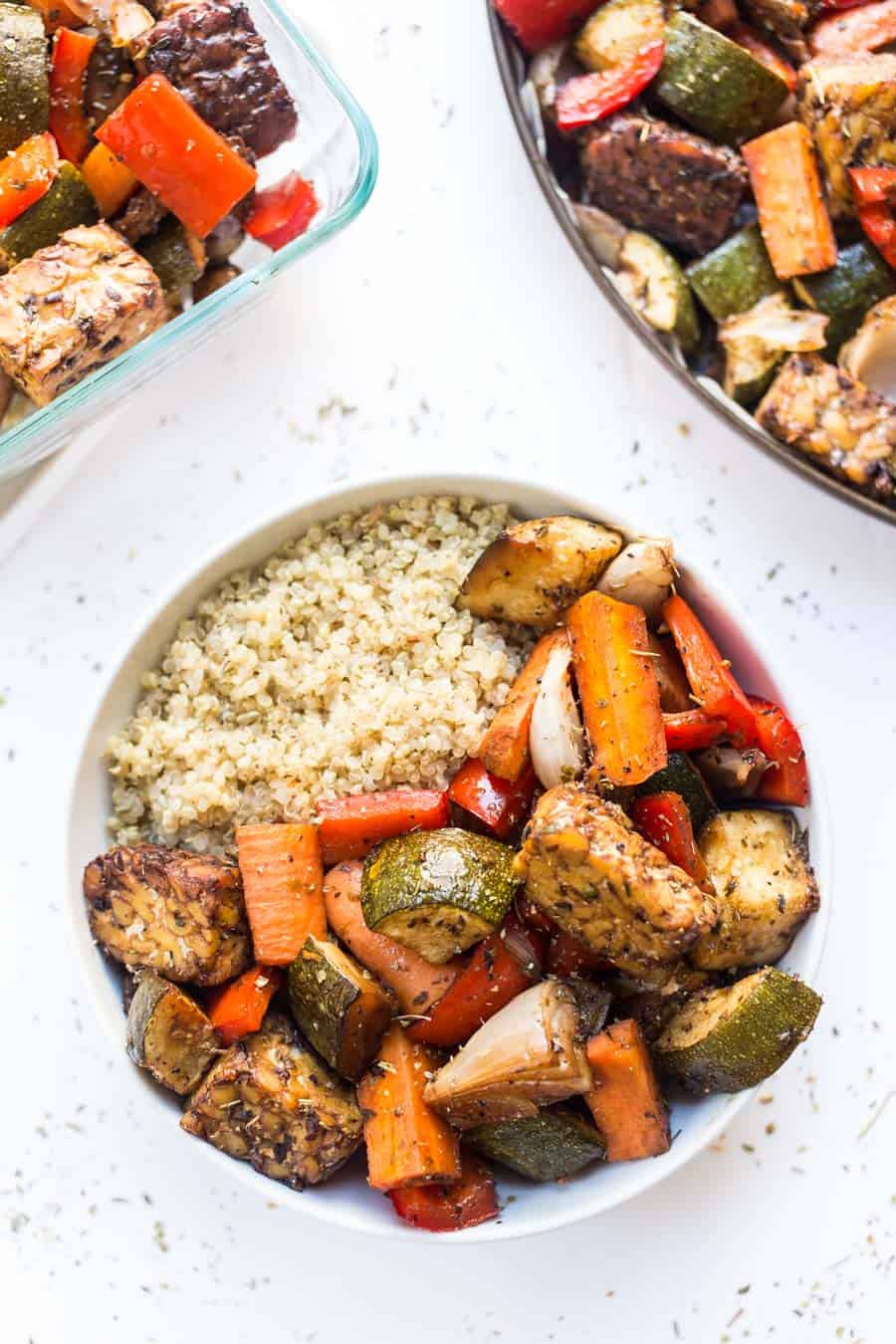 For the ultimate in meal prep multi-tasking you have to learn to love sheet pan meals, just like this delicious "eat the rainbow" lunch bowl!
Related Posts: